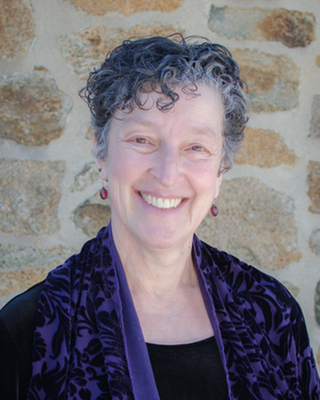 Eve is a beautiful balance of 'old soul' energy and clear, in­-the­-moment presence. One of the greatest gifts Eve brings to every relationship in her life (personal and work) is her desire and ability to listen. Her years of experience as a counselor and coach have deepened this natural ability and honed it to an exceptional skill. Eve combines this skill with her open heart and pure desire to hear people's stories. As a Journeys of the Heart celebrant assisting individuals and families with funerals or memorial services to honor loved ones, Eve cares deeply about these sacred and deeply felt rituals and seeks to truly serve the commemoration needs of the grieving.
We worked with Eve Wenger, who masterfully and intricately pieced together a service for my father that was so well received by our friends and family that it was described by many as better than any funeral, and the best memorial service they had ever attended.  Eve initially met with my sister, mother, and I, sitting with us for over an hour to listen to stories, ask us questions, and do her best to get a picture and a sense of a person she had never met.  After a short time she sent over a "rough draft" of the service and speech she had put together.  She invited us to make any changes we pleased, encouraging that this was our service, and would not be offended if we wanted to start over from the beginning.  We loved it – the framework flowed perfectly.  We added a few words here and there, changed a few descriptions, elaborated at important parts, and even worked with Eve to add a few beautiful quotes at different times during the service.  Eve suggested having a section where she would invite our guests to tell anecdotes and personal stories about my father.  We weren't sure if anyone would speak, or what they would say for that matter, but so many people spoke up and chimed in that we heard some great stories and learned a few things which made us laugh and truly made us happy in such a solemn moment.
I cannot say enough great things about our experience.  Although we are still dealing in our own ways with the loss of my father, we finally had our closure with an amazing service followed by an amazing party.  I would recommend Journey's of the Heart to anyone who is looking for guidance through an important event in their life.  It was a great pleasure working personally with Eve, and I would love to work with this team in the future, albeit for happier events, I hope!
Eve,
My family and I want to thank you for the lovely memorial service.  It was exactly what we wanted and so reflected who our father was. We really appreciated all the time you took to make sure we were pleased with the service.  This is why we continue to call Journeys for our special needs.