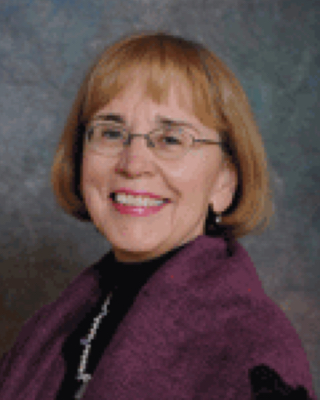 During her twenty-five years of working as a school nurse at busy Philadelphia schools, Eileen has developed an appreciation for the many paths that bring people together as couples, families, and friends. Eileen has worked with students and families from places as diverse as Senegal and the Ivory Coast, Turkey, Palestine, Afghanistan, Nepal, and Laos. She discovered that love, care, and concern overcome language, cultural, and religious differences.
Eileen is also a Roman Catholic Womanpriest who was ordained in Pittsburgh in July, 2006. She has been the co-pastor of an intentional Eucharistic community in Drexel Hill, Pa for nine years and has presided at numerous funerals, weddings, and baptisms. A graduate of the Lutheran Seminary in Philadelphia, Eileen is comfortable working with people from different faiths and designing rituals for funerals that best fit a family's needs.
An avid gardener and walker, Eileen loves the outdoors. In the summer, you will find her up to her elbows in mulch, weeding her beloved garden.
An avid gardener, Eileen loves the outdoors. In the summer, you will find her up to her elbows in mulch, mowing the lawn, or weeding her beloved garden. She is also a crossword fiend and a devoted fan of "Downton Abbey" and "The Daily Show."
Most of all, Eileen is a devoted wife, mother and grandmother and loves the happy chaos as well as the balance that being with her family brings to her life.
When my wife died in 2012 I knew immediately that I wanted Eileen DiFranco to perform the memorial service as I have known her for over eleven years as a professional colleague and personal friend.  Everyone who attended commented positively on how Eileen was an inspiration in leading the memorial service.
Eileen is a kind, caring person with a passion for helping people. Her chosen profession as a nurse reflects only a part of her desire to care for people. Her role as a loving mother of a large family shows that too when you see the children she has nurtured into responsible, caring adults.
I would highly recommend Eileen and Journeys of the Heart as an excellent choice to lead families through the difficult process of memorializing their loved one.
My family and I would like to sincerely thank you for putting together such a lovely funeral service for our mother. Everything about it was so meaningful and heartfelt. We will never forget your professionalism and kindness. Thank you so much!